Seacoast Roofing & Construction Wants to Be Your Roofing Company
You want the best roof and the best roofing company protecting your home or building. Whether you need a new roof, roof repair or maintenance, Seacoast Roofing & Construction. is the company to call. We're experienced and do everything with the highest level of workmanship and integrity.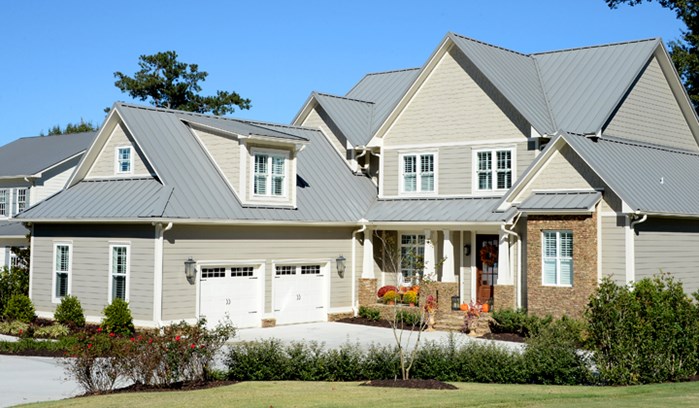 Our Mission Statement
Although our slogan is "We've Gotcha Covered!", we wouldn't be able to stand behind that if we didn't follow our company's mission statement every day and on every job.
At Seacoast Roofing & Construction, we combine our experience and integrity to build trust with our customers so that the relationships we build last for decades. We share our vast knowledge with our customers so they can understand their roofing needs and feel comfortable with the work we're providing. We'll do it all at a superior value.
Our Team
With offices in three cities, it's difficult to share information about every Seacoast Roofing & Construction team member. However, we'd like to highlight our General Managers here.
Mark Stroud
Mark is the General Manager of the Oklahoma City office and owner of Seacoast Roofing & Construction. He brings nearly 20 years of roofing experience to every job he is a part of. His experience and certifications with many of the manufacturers whose products we sell and install prove Mark's dedication to training for himself and the entire staff. An Oklahoma City native, he has overseen hundreds of roofing projects in the area during his career.
Rex Anderson
The General Manager of the Tulsa office, was born and raised in the Tulsa area and graduated from Charles Paige High School in Sand Springs. Rex began his roofing career in Oklahoma in 2010 with the owner of Seacoast, and has worked in the industry since. He has extensive experience in all aspects of steep slope and residential roofing including asphalt shingles, standing seam metal and tile and has assisted or personally overseen hundreds of jobs involving insurance claims.
Jaeden Hume
Jaeden is the newest member of our management team and is proud to serve north Texas. He graduated with a degree in industrial safety and has worked in the construction industry for the last eight years. He most values the personal relationships this industry brings and is glad for the opportunity to bring his brand of service to the Dallas/Fort Worth area. 
Contact Us Today
We want you to feel peace of mind when you choose Seacoast Roofing & Construction as your roofing company. That's why we offer some of the leading warranties for installation and workmanship in the industry. Complete our contact form to get started. To reach us by phone, call (405) 242-4162 in Oklahoma City, (918) 398-9790 in Tulsa or (214) 432-4380 in Denton. No matter your roofing needs, "We've Gotcha Covered!"